Tuo High Chair Recall Program
Since our founding, Skip Hop's operations have been guided by a strong commitment to producing quality products. As such, our products are rigorously tested to ensure we provide our consumers with safe products to make their jobs as parents easier.
After receiving feedback from a small number of parents, we discovered that the Tuo Convertible High Chair in Charcoal could pose a potential safety risk if the leg or legs become detached from the seat. This is an isolated issue that only affects a limited production series, purchased between December 2016 and September 2017 in the US, Canada, Australia, and Mexico.
Working closely with the CPSC, we have issued a voluntary product recall on Tuo High Chairs with the date codes listed below. In the interest of safety, we are encouraging consumers who purchased this affected product to immediately stop using the High Chair until they receive their free replacement.
We sincerely apologize for any inconvenience this may have caused our consumers and appreciate their understanding in this matter.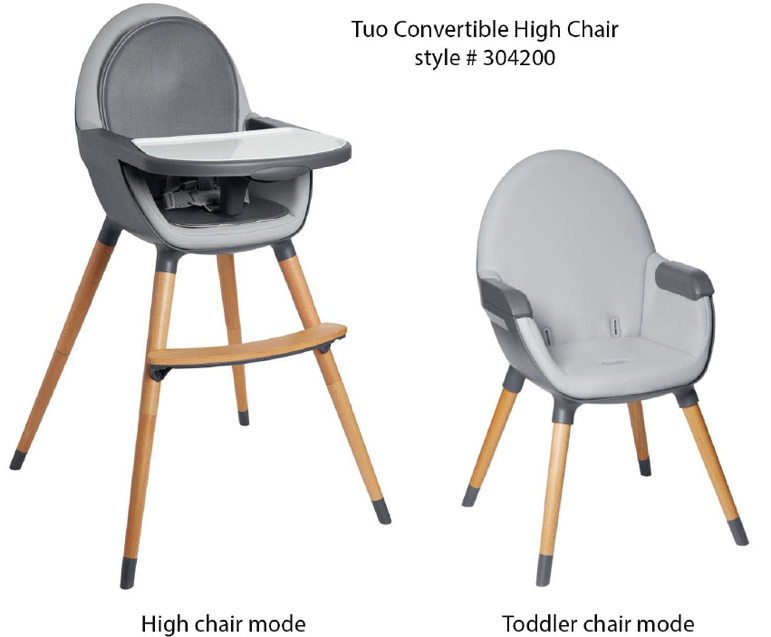 Determine if your Tuo Convertible High Chair is affected:
Locate the date code on the back of the chair. The date codes below are included in the recall. All other dates codes are safe to use.
| | |
| --- | --- |
| | Recalled date codes: |
"Gray Clouds" (style 304201) is not included in this recall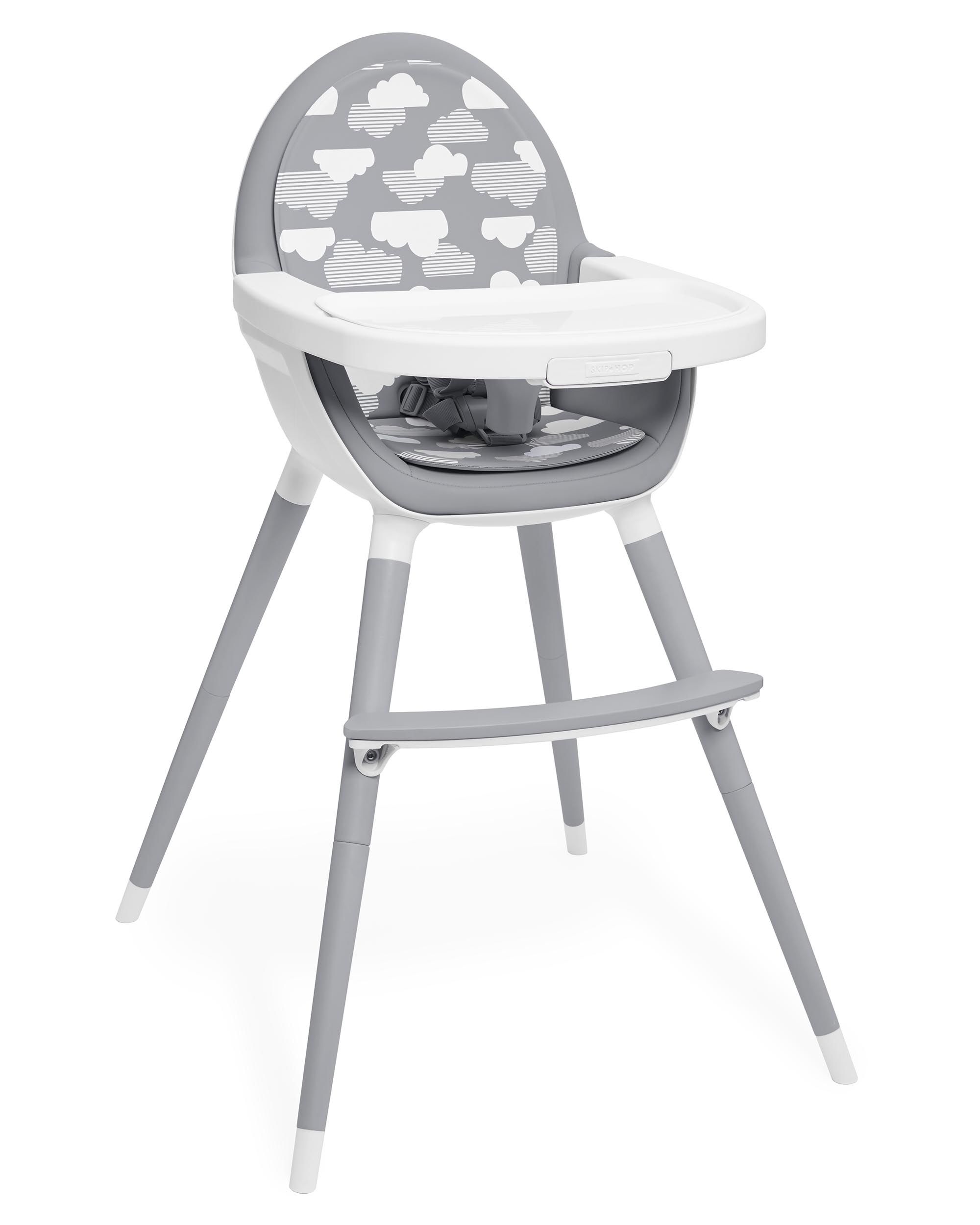 To order your free high chair replacement, please click here.
You can also email our customer service team at [email protected] or call 888-282-4674 from Monday to Friday, 9:00 AM ET to 5:00 PM ET. Tuo High Chairs cannot be returned or replaced at retail locations.
To ensure all potentially unsafe chairs are no longer in use, we are requiring consumers cut both the seat and straps of their chair.  Please review the video below for additional instructions. The series of photos below will also assist you in cutting the chair.
In order to receive a replacement chair, a photo of the back of the chair with the label visible, along with a photo of the cut chair will be required. Please ensure your chair is part of this recall prior to cutting the chair. Affected chairs have recall dates codes of HH102016, HH11/2016, HH3/2017 or HH4/2017.
To receive your free replacement chair, please complete the replacement form.